Postings for Guide & Business Reviews Coming Soon!
      For other listings of organizations and photo sites visit fishtring.com
Guides
Bob Toman's Guide Service- Considered to be the dean of Oregon guides, Bob has been guiding for 37+ years in Oregon and Alaska. I have fished with him on the Clackamas  (Me below with a limit of steelhead on a trip w/ Bob) (usually mid-December through May)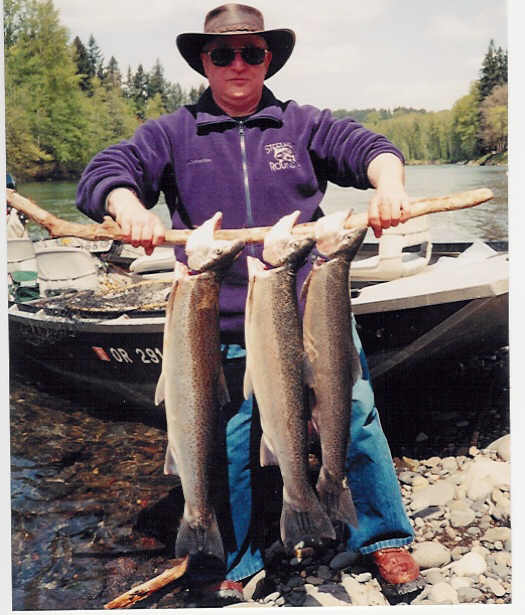 and on the Deschutes (Aug. 15 – mid-September) in Oregon. He also fishes Tillamook Bay (mid-September – Mid November), where he designed the "Bob Toman Thumper" spinner blade, used by guides and recreational anglers alike.
       Toman's King Camp on the Nushigak River in Alaska runs from mid-July to mid- August. I have fished there with Bob, and caught over 50 bright King salmon in the 5 days of fishing. The fishing is absolutely incredible, and the cabin style-tents and food make this a wonderful experience that spoils your return to fish at home. And one other feature: your fish are cleaned, vacuum packed and frozen for your return home. Nushigak kings are the best tasting salmon I have ever eaten- and that' saying a lot!
 Phone: 503-658-6493  Email: [email protected]
Priddy Good Fishing and Hunting Guide Service- Wayne Priddy has been guiding for over 21 years, and is one of the masters of the profession. Board member Bob Thompson fishes with Wayne regularly, and says, "I've been with many guides over the years and Wayne hands down catches more fish constantly for me and my clients by far. His knowledge of the rivers and streams go beyond the individual nuances of each hole and drift. It's almost like he was a fish in a previous life."
Bob with a minnow, Wayne in the background.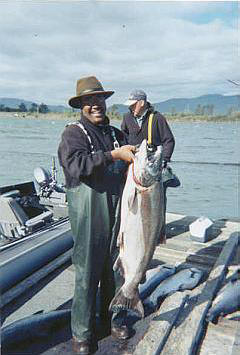 Wayne fishes Spring Chinook in March and July, Buoy 10 for Fall Chinook from August 10 through September, and the coastal rivers August through November. Winter Steelhead are on tap in the coastal streams October Through March, and Sturgeon trips are booked in July and August.
Phone: 503-631-4334  www.priddygood.com
Boat Repair
Ampro – (prop & boat repair)
Cumberland Center, 11497 S.E. Hwy 212
Clackamas OR 97015
                    503-655-9013
I went there to get a prop fixed, and ended up buying a second to carry in the boat and 2 fish holders for carrying or taking pictures. These guys do great work. I have gone back and had them build an aluminum custom box to mount a boat seat, and 2 gates for my deck on my cabin.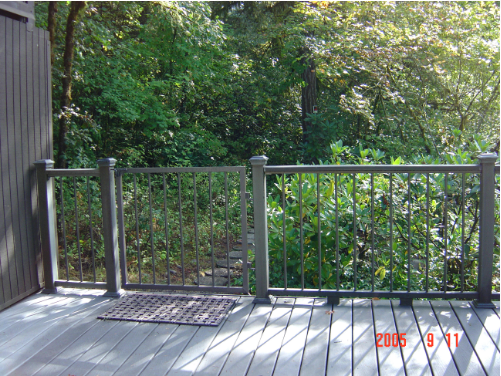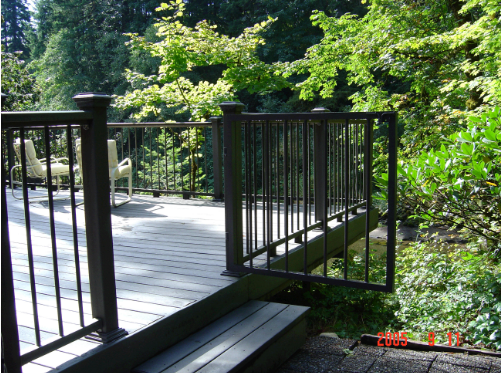 Fishing Gear